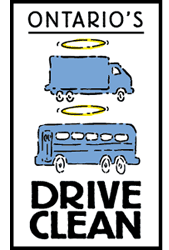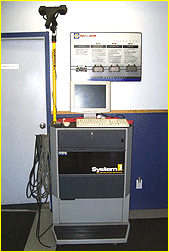 Diesel Express Online is an accredited Mobile Heavy Duty Emissions Testing Service as well as a Drive Clean Facility. Drive Clean Emissions testing for heavy-duty trucks and buses.

Ontario's Drive Clean program for large trucks and buses has been helping protect the quality of the air we breathe from its beginnings in September of 1999. And it will make an even larger contribution to protecting our health and our environment with the implementation of the diesel emissions test standards that are among the strictest in North America.

Heavy-duty vehicles must pass regular emissions tests in order to have their registrations renewed. Tests are required for vehicles when they are five years old (beginning with 2001 model years in 2006 and 2002 models in 2007). Resale vehicles also require testing for ownership transfer if they are older than the current model year (i.e., model 2005 and older in 2006), as a consumer protection measure. There is no limit on the age of vehicles to be tested.

This applies to diesel-powered vehicles registered anywhere in Ontario and to heavy-duty non-diesel vehicles in the areas of Southern Ontario where light-duty testing is required.

Diesel vehicle emissions test standards are being tightened because diesel engines are a major source of fine particles or particulate matter (PM). PM is an important component of smog and is being increasingly viewed as a serious threat to our health and our environment.

Overall, heavy-duty vehicles contribute more than half of the PM from on-road transportation sources in Ontario. One report, by the U.S. Environmental Protection Agency, concludes diesel exhaust is "likely to be carcinogenic" and says that exposure may include short-term effects such as transient irritation and inflammatory reaction, as well as exacerbation of existing allergies and asthma symptoms.

But Ontario's Drive Clean program is helping reduce harmful vehicle emissions. A recent independent analysis of the program determined that it had reduced PM from heavy-duty diesel vehicles by nearly 1,100 tonnes from 2000 through 2002, almost twice the program target of 660 tonnes.

The emissions test standards for non-diesel heavy-duty vehicles (those powered by gasoline, propane or natural gas) remain unchanged.


CHANGES TO DRIVE CLEAN WILL END UNNECESSARY TESTING AND PROTECT THE AIR WE BREATHE Program Being Reformed To Save Ontarians Time And Money

TORONTO – The McGuinty government is protecting the environment and saving Ontarians time and money by improving the Drive Clean program with exemptions for newer, cleaner vehicles and a focus on older vehicles most likely to pollute, Environment Minister Laurel Broten announced today....more here...